FlightGear Flight Simulator 2020 Deluxe
A realistic, sophisticated & professional sim

This flight simulator is two decades in the making, resulting in a highly sophisticated, detailed and ultra realistic flying experience! Including 20,000 real airports worldwide, the chances are if it exists in real life, it exists in this simulator. Choose from over 600 aircraft and fly from the smallest to largest planes, helicopters and even airships! You have the freedom to fly anywhere, anytime, night or day, and experience the ultimate in flight simulation!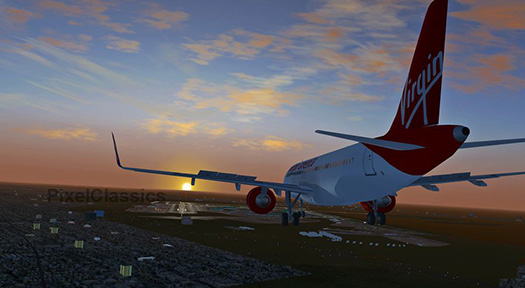 ---
6 DVD original PixelClassics deluxe edition includes the latest FlightGear, plus FULL world wide scenery packs and bonus aircraft. You will receive EXACTLY as advertised, disc as pictured, in protective sleeve. Retail box is NOT included.
Compatible with Windows & Mac OS X (10.8 to latest). See below for full list of supported platforms.
Large selection of aircraft ready to fly, from classics to modern, small to large.
Featuring 600+ aircraft! With over 600 aircraft included on the discs, you'll have more than you could ever possibly master in a lifetime!
Close to 800 liveries including on disc, and 100's available online as free downloads!
Over 20,000 real world airports included.
Correct navigational aids, runway markings, placement and approach lighting.
Automatically downloads current weather conditions from the internet as you fly.
Natural sloping runways based on NASA terrain elevation data.
Navigate this simulated world using real aviation charts and for IFR practice.
Taxiways available for many larger airports (even including the green center line lights when appropriate.)
Directional airport lighting that smoothly changes intensity as your relative view direction changes.
Connect to the multiplayer server and fly with your buddies.
Realistic 3D sound effects.
Accurate terrain worldwide, based on the most recently released SRTM terrain data. Three arc second resolution (about 90m post spacing) for North and South America, Europe, Asia, Africa, and Australia.
Includes advanced multi-monitor display support for creating wrap around style visual systems.
Realistic scenery includes all lakes, rivers, roads, railroads, cities, towns, land cover, etc.
Realistic time of day modelling with correct lighting and shading of the aircraft and scenery.
Scenery night lighting with ground lighting concentrated in urban areas (based on real maps) and headlights visible on major highways. This allows for realistic night VFR flying with the ability to spot towns and cities and follow roads.
Input Devices: While you can use just a keyboard and mouse, it's highly recommended that you use a joystick, or a two stick game pad. Yoke and pedals are also compatible.
Everything you need is included on disc! While you will benefit from online features (for example real weather conditions), internet is not required for normal use.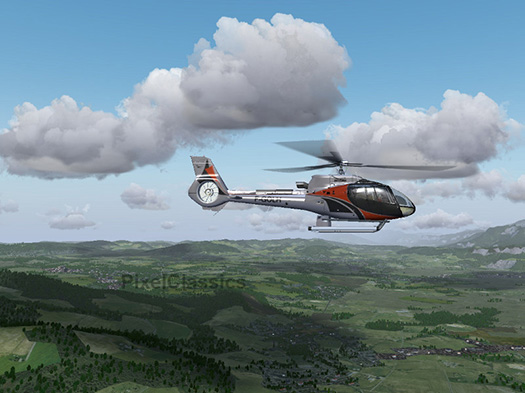 ---
Accurate and Detailed Sky Model

This simulator implements extremely accurate time of day modelling with correctly placed sun, moon, stars, and planets for the specified time and date. It can track the current computer clock time in order to correctly place the sun, moon, stars, etc. in their current and proper place relative to the earth. If it's dawn in London right now, it's dawn in the sim right now when you locate yourself in virtual London.
The sun, moon, stars, and planets all follow their correct courses through the sky. This modelling also correctly takes into account seasonal effects, so you have 24 hour days north of the Arctic circle in the summer, etc. It also illuminate the correctly placed moon with the correctly placed sun to get the correct phase of the moon for the current time/date. In summary, if it's happening in real life, it's also happening in this sim!
---
Multiply Displays Supported

Built in support for driving multiple displays from a single instance of the application. In addition, it also has a native networking protocol that can be used to drive multiple displays on multiple computers from a single master computer. The Matrox TripleHead2Go box (MTH2G) are supported as well. When used with MTH2G, it's possible to create 3 cameras on a single window and adjust to view parameters for each camera to account for the real world separation between your displays.
---
Exclusive autoplay menu (PC only), provides you with easy access to installation guide, software manual, email support and more!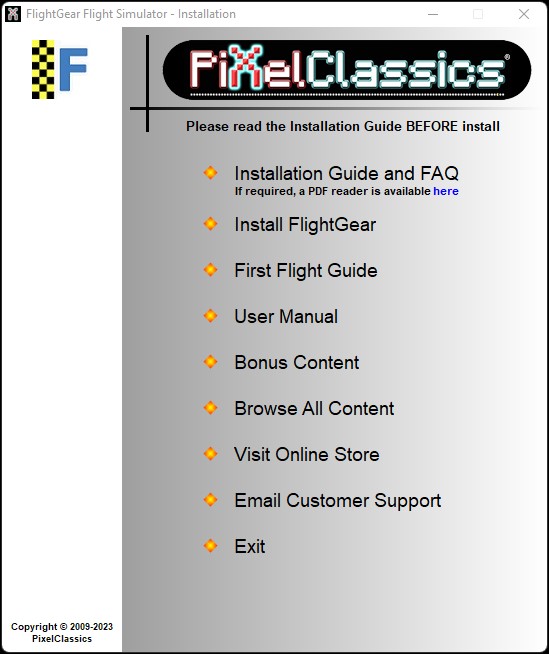 ---
Supported Platforms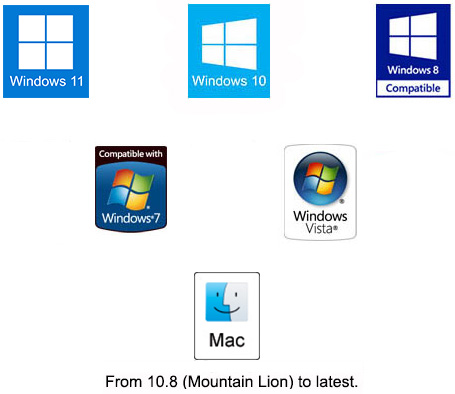 Windows Supported: 10, 8.1, 8, 7, Vista, XP, ME
Mac OS X Suppored: From 10.8 (Mountain Lion) to very latest.
FlightGear Flight Simulator 2020 Deluxe
Related Products
Tags: Flight Simulator, FlightGear, Microsoft, FSX